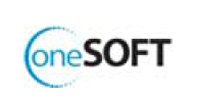 EDMONTON, ALBERTA -- (Marketwired) -- 04/16/15 -- OneSoft Solutions Inc. (the "Company" or "OSS") (TSX VENTURE: OSS), a North American developer of cloud business solutions announces that its wholly owned subsidiary, OneCloudCo Limited, has entered into an arrangement with TechSoup Global, to offer the Company's OneNFP Financial Lite solution to eligible non-profit organizations ("NPOs"), charities, and public libraries served by TechSoup.
TechSoup Global, based in San Francisco, CA, was founded in 1987 on the belief that technology is a powerful enabler for social change. Since its formation, it has assembled a worldwide network of individuals and organizations that share this conviction. Today, it runs one of the world's largest technology philanthropy services for social benefit organizations, such as NPOs, NGOs, charities, and public libraries. TechSoup Global reaches close to 600,000 organizations world-wide, of which more than 70,000 are considered to be ideally suited, based on financial and organizational metrics, to adopt and implement OneNFP products.
OneNFP accounting and fundraising software products are optimized for use with Microsoft's Office 365, CRM Online and Microsoft Azure cloud platform. They have been designed to be marketed, implemented, and supported as subscription-based, high-volume software solutions that are accessible from any online device and deliver a high degree of functionality at low cost. As TechSoup offers Office 365 for Nonprofits free to qualifying 501(c)(3) organizations, this arrangement provides TechSoup the opportunity to deliver to its clients fully featured software systems inclusive of office, accounting, and fundraising functionality, which operate together seamlessly as a state-of-the-art Microsoft Cloud business solution for NPOs. For details, visit http://www.techsoup.org/onenfp.
"We are very excited to partner with TechSoup Global," stated Brandon Taylor, President of OneNFP operations. "OneNFP's objectives align fully with TechSoup Global's mission to provide technology, resources, and knowledge to enable NPOs to operate at their full potential, and they dovetail with Microsoft's vision to provide greatly simplified business solutions to the masses via a relatively low cost subscription-based deployment model. This announcement represents an important milestone in OneNFP's strategy to move legacy applications to the Microsoft Cloud and volume business model, as well as an opportunity for us to begin to realize on the large investment we have made to date in our research and development efforts."
"We are pleased that our non-profit members will now have the ability to use OneNFP's powerful financial software fully integrated with Office 365 for Nonprofits. This cloud-based solution will give non-profits and public libraries access to a consistent user interface and user experience, and that will be very beneficial for streamlining operations," stated Gayle Samuelson Carpentier, Chief Business Development Officer at TechSoup Global.
About TechSoup Global
TechSoup Global is an international network of 62 partner NPOs/NGOs in Africa, the Americas, Asia Pacific, Europe, and the Middle East. Since 1987, it has leveraged technology to build NPO/NGO capacity toward solving problems in local communities and fostering global social change. TechSoup Global's core competencies include operating one of the world's biggest technology philanthropy programs; providing NPO/NGO validation services to funders and corporations; gathering, analyzing, and distributing global social sector data; and catalyzing community-oriented technology innovations. Its technology philanthropy program has enabled NPO/NGOs around the world to save over US$4.8 billion in expenses. For more information about technology donations and resources, visit www.techsoup.org.
About OneSoft Solutions Inc.
OneSoft Solutions Inc. has developed software technology and products that have capability to transition legacy, on-premise licensed software applications to operate on the Microsoft Cloud, in conjunction with Office 365, CRM Online and Microsoft Azure. OneSoft's business strategy is to seek opportunities to convert legacy business software applications that are historically cumbersome to deploy and costly to operate, to a more cost efficient subscription based business model utilizing the Microsoft Cloud and is accessible by any online capable device. OneSoft Solutions owns two subsidiaries, OneCloudCo Limited and CloudCo Solutions Inc., which conduct USA and Canadian operations, respectively. Visit www.onenfp.com for more information.
Forward-looking Statements
This news release contains forward-looking statements relating to the future operations and profitability of the Company and other statements that are not historical facts. Forward-looking statements are often identified by terms such as "may", "should", "anticipate", "expects", "believe", "will", "intends", "plans" and similar expressions. Any statements that are contained in this news release that are not statements of historical fact may be deemed to be forward-looking statements. Such forward-looking information is provided for the purpose of providing information about management's current expectations and plans relating to the future. Investors are cautioned that reliance on such information may not be appropriate for other purposes, such as making investment decisions.
In respect of the forward-looking information and statements the Company has placed reliance on certain assumptions that it believes are reasonable at this time, including expectations and assumptions concerning, among other things: interest and foreign exchange rates; planned synergies, capital efficiencies and cost-savings; applicable tax laws; the sufficiency of budgeted capital expenditures in carrying out planned activities; the availability and cost of labour and services; the success of growth projects; future operating costs; that counterparties to material agreements will continue to perform in a timely manner; that there are no unforeseen events preventing the performance of contracts; and that there are no unforeseen material development or other costs related to current growth projects or current operations. Accordingly, readers should not place undue reliance on the forward-looking information contained in this press release. Since forward-looking information addresses future events and conditions, such information by its very nature involves inherent risks and uncertainties. Actual results could differ materially from those currently anticipated due to a number of factors and risks. These include, but are not limited to the risks associated with the industries in which the Company operates in general such as: costs and expenses; interest rate and exchange rate fluctuations; competition; ability to access sufficient capital from internal and external sources; and changes in legislation, including but not limited to tax laws.
Readers are cautioned that the foregoing list of factors is not exhaustive. Forward-looking statements contained in this news release are expressly qualified by this cautionary statement. The forward-looking statements contained in this news release are made as of the date of this news release, and the Company undertakes no obligation to update publicly or to revise any of the included forward-looking statements, whether as a result of new information, future events or otherwise, except as expressly required by Canadian securities law.
This news release does not constitute an offer to sell or the solicitation of an offer to buy any securities within the United States. The securities to be offered have not been and will not be registered under the U.S. Securities Act of 1933, as amended, or any state securities laws, and may not be offered or sold in the United States absent registration or an applicable exemption from the registration requirements of such Act or other laws.
The TSX Venture Exchange has not reviewed and does not accept responsibility for the adequacy or accuracy of this release.
Contacts:
OneCloudCo Limited
Brandon Taylor
President
btaylor@onenfp.com

OneSoft Solutions Inc.
Dwayne Kushniruk
CEO
dkushniruk@onenfp.com